Best healing herbs
from around the world
Our herbs are:
Research based
Scientifically proven
Recommended by doctors
Internationally acclaimed
Our Globally best selling Ayurvedic and herbal remedies
Growing awareness of preventive healthcare measures is a major reason behind the increased demand for herbal supplements. Herbs are "natural" and therefore safe and are widely used around the world.
When used correctly in the correct form, most herbal medicines have an extensive history of safety.
It is a local option that is readily available to people around the world, no matter how remote their communities may be.
They are readily available natural options that tend to be much less expensive than their drug counterparts.
Nature itself is the best physician
Use our herb reference guide to gain a deeper understanding of each plant
and its beneficial properties.
Our collaboration with HP Corporation (Canada)
Greetings to Healthroots team!!

It is our pleasure to work as advisor for Health Roots. We will continue to support the great endeavour by promoters to advance the use of natural remedies for common ailments and diseases. We are always available for our medical expertise and knowledge sharing for the research and development of products and services. Our best wishes are with you always.

Yours truly,

H.P. Corporation,
66 Auburn Sound Pl
Calgary
T3 M 0G1
Canada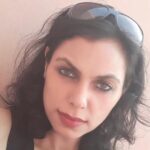 WORKS LIKE A MIRACLE! I love this product. I have a weak back and in the cold my pain was getting aggravated. I could hardly move as this winter has been so severe. I had six of these..over three days and my back pain vanished. It's a miracle.. I have started going for my walks again and I am loving the winters now. I will continue with this for a while because it is herbal and easy on my weak digestive system too. I know of friends whose chronic knee pains have disappeared with this as well. A MUST TRY!
For headache free life! I used to have 1-2 migraine headaches weekly for last 5 to 6 years. Even the painkiller stopped working. The headache continued for 2 to 3 days. I was not able to carry out my daily activities. I've been taking it for last two weeks and have had no headache since then. Had forgotten how to live headache free! Thank you MIGOHERB!
Amazing healing herbs! Wonder drop is the best thing for wounds, cuts, skin irritation etc! I have also used it for diarrhoea. Just drinking a few drops in water settles the stomach. Great product.
We believe the best way to deliver the healing wisdom of nature is through safe, effective, and high-quality products made with Earth's pure ingredients. The quality process ensures you are getting exactly what is listed on our bottles: Every ingredient! Every product! Every time!