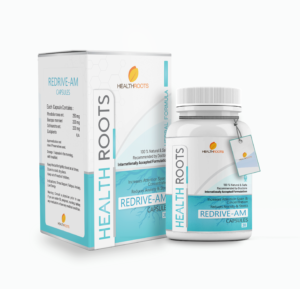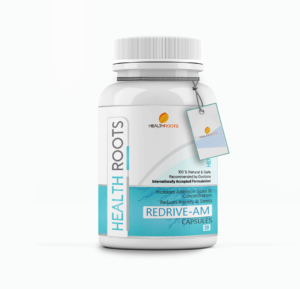 Redrive-AM is an adaptogen for body and mind and highly potent for reducing stress and anxiety naturally. It helps in
increasing memory
Improves Attention span
Improves concentration and work performance.
Reduces anxiety, stress and fatigue.
It contain best herbs from across the globe known as adaptogens that help the body's resilience in dealing with physical and emotional stresses. Adaptogens also have anti-aging properties.
Contains
Rhodiola Rosea
Schisandra Extract
Bacopa Monnieri
Redrive AM​ is our #1 best-selling herbal formulation for reducing stress, anxiety and improving memory, concentration and work performance.
This information is intended only as a general reference for further exploration, and is not a replacement for professional health advice. Accordingly, this information should be used only under the supervision of a qualified health practitioner.
Redrive AM is the combination of Rhodiola extract, Schisandra extract and Bacopa extract
Rhodiola rosea, called rhodiola, and known as "golden root" or "arctic root" in the mountainous parts of Europe and Asia, has long been employed in Eurasian traditional medicine as a natural tonic, referred to as an "adaptogen." Rhodiola is used to promote good health, strength, endurance and physical and mental performance.What are Rhodiola Rosea's benefits?Rhodiola appears to be able to significantly reduce the fatigue and 'burnout' that come from stress and anxiety; numerous trials suggest meaningful effects, particularly in people with stress and anxiety issues. Other potential uses of rhodiola include preliminary evidence that it is highly neuroprotective.
Schisandra berries provide powerful antioxidant protection, particularly from free radicals and other toxins in the environment that may cause cellular damage.Schisandra berries function to enhance the body's natural resistance and adaptation to stressful influences, support mental endurance and promote overall metabolic efficiency.
Bacopa monnieri is a nootropic drug that has been used in traditional medicine for longevity and cognitive enhancement. Supplementation can reduce anxiety and improve memory formation.BenefitsSupplementing Bacopa monnieri has been shown to improve cognition, by means of reducing anxiety. It is also reliable for improving memory formation . Though effects of this nature are usually studied in the elderly, Bacopa monnieri appears to affect young people as well, making it a useful nootropic. Since bacopa monnieri is also an adaptogen, a relaxed person might experience a lack of motivation to work after supplementation. Theoretically, pairing Bacopa monnieri with a stimulant would ward off malaise, but this combination has not been tested.
Joint Blend
Supports joint health so you can keep enjoying your active lifestyle

₹ 865.00
Glycoherb
Support Blood Sugar Metabolism

₹ 825.00
Wonder Drop
Heal wounds and support digestive system

₹ 730.00