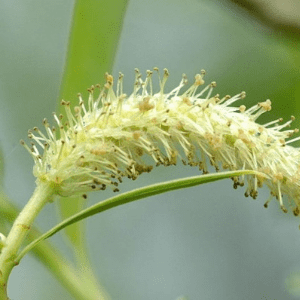 White Willow Bark is a species of willow native to Europe and western and central Asia. The bark of this plant has been used in folk medicine for the treatment of chronic and acute inflammation, infection,
pain, and fever. The phytochemical characterization of the bark extract of this plant indicated that its main component is salicin, a precursor of the anti-inflammatory agent acetylsalicylic acid.
Products Featuring white willow bark extract
Joint Blend
Supports joint health so you can keep enjoying your active lifestyle

₹ 720.00
Migoherb
Relieves migraine & headache

₹ 460.00
Active Constituents of White Willow Bark
The active extract of the bark, called salicin was isolated to its crystalline form in 1828 by Henri Leroux, a French pharmacist, and Raffaele Piria, an Italian chemist, who then succeeded in separating out the acid in its pure state. Salicylic acid, like aspirin, is a chemical derivative of salicin.
POSSIBLY SAFE for most adults. It may cause headaches, stomach upset, and digestive system upset.
This information in our Herbal Reference Guide is intended only as a general reference for further exploration, and is not a replacement for professional health advice. Accordingly, this information should be used only under the supervision of a qualified health practitioner.
Use our herb reference guide to gain a deeper understanding of each plant
and its beneficial properties.
Still need help deciding?
Access our guided product selector to find
the right Healthroots product.